Soldiers Hauling is the top-rated junk removal company serving Mechanicsburg, Harrisburg, Carlisle, and surrounding areas, with full-service apartment cleanouts for fair prices. Veteran-owned and family-operated, you can depend on us to do the heavy lifting and hauling and quickly free you from the junk tenants leave behind.
We offer free estimates, in-person consultations, and same or next-day junk removal services to make apartment cleanouts stress-free in Harrisburg and the surrounding areas.
WHY CHOOSE US
Say goodbye to spending hours packing up items and hauling them away yourself. Let us do the heavy lifting and stairs. We go above and beyond to exceed expectations for quality, service excellence, and price. We take the time to do the job right. Soldiers Hauling LLC is the local full-service junk removal company serving Harrisburg and the surrounding area that you can trust to provide premium quality residential and commercial junk removal, light demolition, cleanouts, cleanup, and dumpster rentals.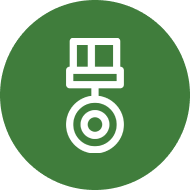 Veteran Owned & Operated
Veteran-owned and operated, you can count on us to get the job done right on time for a great price!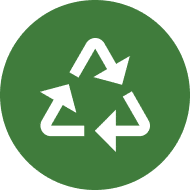 Eco Friendly
We do our best to keep your junk out of Pennsylvania landfills. We upcycle, re-home, and donate as much as possible.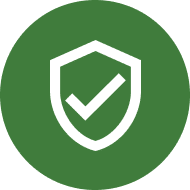 Reliable & Honest
You can trust us to do the job right the first time! We treat your property as our own. Fair upfront pricing and a pleasant junk removal experience guaranteed.
Fast, Affordable Apartment Cleanouts In Harrisburg, PA
Trusted by Mechanicsburg, Harrisburg, Carlisle and surrounding areas. homeowners, landlords, investors, realtors, and property managers, you can count on Soldiers Hauling to make the apartment junk disappear while you sit back and relax. Our apartment cleanout services include
Furniture Removal

Appliance Removal & Recycling

Trash Removal

Exercise equipment Removal

Hot Tub Removal

Clothing Donation

Property Cleanups

Tube & Flat-screen TV Recycling

Food Waste Removal

Construction Debris Cleanup

Garage Cleanouts

Basement Cleanouts
Attic Cleanouts
Fitness Equipment Removal
Flooring Removal
Cabinet Removal
Mattress Removal
Carpet Removal
Rental Unit Cleanouts
Condo Cleanouts
Senior Residence Cleanouts
Condo Cleanouts
HOA Cleanouts
Soft Interior Demolition
Demolition Debris Removal
Hot Tub Removal
Fencing Removal
Toy Recycling
Bicycle Recycling
Tenant Cleanouts
Home Clean-outs
Electronics Recycling
And More!
You can count on our friendly junk haulers to arrive on time, work quickly and safely to remove unwanted stuff, tidy the space, and haul everything away. We do the donation, recycling, and disposal, so you don't have to.

Want to handle your apartment cleanout yourself?
We can supply the dumpster and haul the junk away.

Why Hire Soldiers Hauling For An Apartment Cleanout In Harrisburg, PA?
Hands-Off And Hassle-Free
Veteran-Owned And Operated
Licensed And Insured
Upfront Quotes With No Surprises Or Hidden Fees
Prompt, Professional Service
Honest Prices
Excellent Communication
Reliable
We Donate And Recycle as much as we can
CONTACT US TODAY!
As Harrisburg's top-rated local junk removal company, you can rest assured that no matter what you need to live clutter-free, Soldiers Hauling LLC can make it happen. Whether you need a single appliance hauled away or a commercial property in need of a clean-out, we are here to help. Contact us, and let's get started!
GET YOUR FREE CONSULTATION!
How Much Does An Apartment Cleanout Service Cost In Harrisburg, PA?
The cost to have a local junk removal service complete an apartment cleanout in the Harrisburg area depends on the amount of space your items take up in our truck and what services you need to prepare the unit for what comes next.
For example, a 1-bedroom apartment cleanout with carpet removal costs less than cleaning out a 3-bedroom apartment with a yard filled with junk.
We price our junk removal rates based on volume and include all labor, travel, and disposal fees. No surprises or hidden fees.
Having Soldiers Hauling handle your apartment cleanout saves you the time, expense, and headache of
Sourcing equipment
Renting a dumpster or vehicle
Hiring a crew to help you spend a weekend or longer clearing out the junk
Spending hours hauling the contents to donation and recycling centers
Waiting at the landfill and paying disposal fees
When you need to clear out what a previous tenant left behind fast, you can count on us to take care of the heavy lifting and hauling while you sit back and relax for a price you'll love.
Donation And Recycle-First Apartment Cleanouts In Harrisburg, PA
Soldiers Hauling strives to keep apartment junk out of Pennsylvania landfills. Gently used furniture, appliances, electronics, equipment, clothing, building materials, and more are often donated to local charities to help our Harrisburg area neighbors.
Through our connections to Harrisburg area recycling centers and resell businesses, reusable items and materials are repaired and resold, or disassembled and repurposed.
With Soldiers Hauling taking care of your apartment cleanout, you gain peace of mind knowing that what others left behind is being handled sustainably.
Soldiers Hauling Apartment Cleanout FAQs
A tenant left me with a pile of junk, and I need it gone fast. Can you help?
Yes. We offer Same-Day and Next-Day apartment cleanout and junk removal services in Mechanicsburg, Harrisburg, and Carlisle, PA. Call us now! 717-608-1283
How long does an apartment cleanout take?
While our hardworking team of junk haulers can complete an apartment cleanout quicker than you can, the time it takes depends on the amount of junk we need to remove. We offer free, in-person consultations and no-obligation upfront quote to determine how long your cleanout will take and what it will cost. 717-608-1283
Do I need to be there when you clean out my apartment unit?
We never enter a property without the owner or manager present for your peace of mind and ours. While you don't have to stay through the entire process, you need to be there when we begin.
Our junk haulers are fully licensed and insured. We can complete your Mechanicsburg, Harrisburg, or Carlisle area apartment cleanout whether you are there or not. Our junk removal pros communicate with you throughout the process, sharing videos and images of the progress, and do a final walk-through in person or virtually to ensure you are happy with the results before we leave.
Talk to us to learn more about our no-contact junk removal services. 717-608-1283
What kinds of apartment cleanouts do you do?
We can quickly and safely clean out what tenants leave behind in the Mechanicsburg, Harrisburg, and Carlisle area, including
Home Cleanouts

Condo Cleanouts

Senior Residence Cleanouts

Senior Home Unit Cleanouts

HOA tenant Cleanouts

Storage Unit Cleanouts

Basement Cleanouts

Garage Cleanouts

Moving Cleanouts

Attic Cleanouts

Shed Cleanouts

Yard Cleanups

Dumpster Rentals 

And More!
Book yours today! 717-608-1283
Do you rent dumpsters?
Yes. If you want to take care of an apartment clean-out yourself, we can supply you with the dumpster for a great price, pick it up when you're done, and haul everything away for donation, recycling, and disposal. And if you discover you're in over your head, we can take over the clean-out for you. Talk to us today! 717-608-1283
What is your service area?
Based in Harrisburg, PA, Soldiers Hauling is the 5-star ranking junk removal company you can depend on for fast, affordable apartment cleanouts in
Cumberland County

Dauphin County

Perry County

Mechanicsburg

Harrisburg

Hershey

Enola

Hummelston

Marysville

Summerdale

Camp Hill

New Cumberland

Steelton

Lemoyne and more!
Call today to see if we serve your community! 717-608-1283