Old appliances taking up way too much space? Updating your kitchen appliances and need to get rid of the old ones?
Whatever the reason, you can depend on the junk haulers at Soldiers Hauling to make those old appliances vanish for a price you'll love in Harrisburg, PA, and the surrounding area.
We take care of the heavy lifting and hassle out of appliance removal so you don't have to.
WHY CHOOSE US
Say goodbye to spending hours packing up items and hauling them away yourself. Let us do the heavy lifting, stairs and dirty work for you. Our junk hauling pros go above and beyond to exceed expectations for quality, service excellence, and price. We take the time to do the job right. Soldiers Hauling LLC is the local full-service junk removal company serving Harrisburg and the surrounding area that you can trust to provide premium quality residential and commercial junk removal, light demolition, cleanouts, cleanup, and dumpster rentals.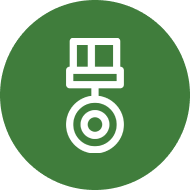 Veteran Owned & Operated
Veteran-owned and operated, you can count on us to get the job done right on time for a great price!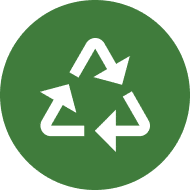 Eco Friendly
We do our best to keep your junk out of Pennsylvania landfills. We upcycle, re-home, and donate as much as possible.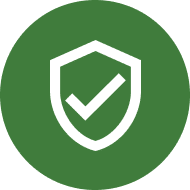 Reliable & Honest
You can trust us to do the job right the first time! We treat your property as our own. Fair upfront pricing and a pleasant junk removal experience guaranteed.
 APPLIANCES WE HAUL AWAY FOR DONATION AND RECYCLING IN Harrisburg, PA
Veteran-owned and operated, we are the local junk removal company,you can rely on for fast, affordable appliance removal that gives back through donation and recycling in Harrisburg, Carlisle, Mechanicsburg, and beyond.
Washing Machines
Dryers
Refrigerators
Ovens
Freezers
Dishwashers
Microwaves
Small Kitchen Appliances
Vacuums
Carpet Cleaners
Pressure Washers
Floor Mixers
Sewing Machines
Generators
Commercial Appliances
Commercial Laundry Machines
Industrial Appliances
Restaurant Equipment
Office Equipment
Lawnmowers
Gardening Equipment
Exercise Equipment
Dental Appliances
Medical Equipment
Household Appliances
Humidifiers
Cooktops
Dehumidifiers
Bathroom Fixtures
Water Heaters
Air Conditioners
Water Coolers
Water Softeners
Air Purifiers
Portable Heaters
Fans
Wine Coolers
Beer Fridges
Stoves
BBQ Grills
And More!
Call today if you don't see what you need on this list.

WANT TO TAKE CARE OF REMOVING THE JUNK YOURSELF?
We can supply the dumpster and haul the junk away.
What You Can Expect From Our Appliance Removal Services In Harrisburg, PA
Hands-Off And Hassle-Free Junk Removal
Veteran-Owned And Operated
Licensed And Insured
Upfront Quotes With No Surprises Or Hidden Fees
We Apply A Military-Level Work Ethic To All We Do
Prompt, Professional Service
Honest And Competitive Prices
Excellent Communication
Stress-Free Experience
CONTACT US TODAY!
As Harrisburg's top-rated local junk removal company, you can rest assured that no matter what you need to live clutter-free, Soldiers Hauling LLC can make it happen. Whether you need a single appliance hauled away or a commercial property in need of a clean-out, we are here to help. Contact us, and let's get started!
GET YOUR FREE CONSULTATION!
Where do your old appliances go?
At Soldiers Hauling, we are passionate about providing sustainable junk removal solutions to Mechanicsburg, Harrisburg, Carlisle and surrounding areas.
We donate used working appliances to local charities for rehoming and recycling the rest to keep your old appliances out of Pennsylvania landfills.
You can count on us for appliance removal services that give back.
Soldiers Hauling Appliance Removal FAQs
Do you pick up single appliances in Harrisburg, PA?
Yes. We can pick up a single appliance and haul it away for a great price.
How much do you charge to remove old kitchen appliances in Mechanicsburg, PA?
We base our appliance removal rates on how much space they take up in our truck. Our prices include all labor, transportation, and disposal fees. Get your free, no-obligation quote today! 717-608-1283
Can you take other stuff when you come to pick up my old tube television?
Absolutely! Just show us what you want us to haul away and our junk removal expert will provide a no-obligation quote upfront. If you like our price, we will quickly and safely remove that heavy television and other items on the spot. Talk to us today! 717-608-1283
Do you take coin laundry machines?
Yes. We take coin laundry machines and other commercial appliances for a fair price. Talk to us today. 717-608-1283
Do you take office equipment?
Yes! We can safely remove office equipment, restaurant equipment, and other appliances from your business or commercial property.
My new washer and dryer is coming tomorrow and I need my old ones gone. Can you help?
We offer same-day and next-day services to make getting rid of old appliances a breeze. If you need urgent junk removal, call now! 717-608-1283
WHAT IS YOUR SERVICE AREA?
Based in Harrisburg, PA, Soldiers Hauling is the 5-star ranking junk removal company you can depend on for fast, affordable foreclosure cleanout services in
Cumberland County
Dauphin County
Perry County
Carlisle
Enola
Harrisburg
Hershey
Mechanicsburg
Hummelston
Marysville
Summerdale
Camp Hill
New Cumberland
Steelton
Lemoyne
New Bloomfield
Call today to see if we serve your community! 717-608-1283