Do you need light demolition for your Harrisburg area home, business, or other property? We've got you! 
Our licensed and insured team have the experience and equipment to safely and efficiently deconstruct and remove old decks, sheds, fences, hot tubs, play sets, bathrooms, kitchens, and more while you sit back and relax. We salvage reusable materials for donation and recycling, clean up all the demolition debris, leaving you with a clear space for whatever comes next. 
We offer free estimates, in-person consultations, and no-obligation quotes upfront. Our pricing is competitive and our service is a cut above. Talk to us about your demolition needs today!
WHY CHOOSE US
Say goodbye to spending hours removing tired, old structures and hauling the demolition debris away yourself. Let us do the heavy lifting and dirty work of demolition for you. Our junk hauling pros go above and beyond to exceed expectations for quality, service excellence, and price. We take the time to do the job right. Soldiers Hauling LLC is the local full-service junk removal company serving Harrisburg and the surrounding area that you can trust to provide premium quality residential and commercial junk removal, light demolition, cleanouts, cleanup, and dumpster rentals.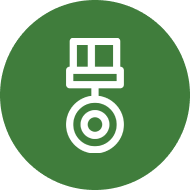 Veteran Owned & Operated
Veteran-owned and operated, you can count on us to get the job done right on time for a great price!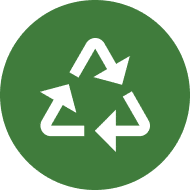 Eco Friendly
We do our best to keep your junk out of Pennsylvania landfills. We upcycle, re-home, and donate as much as possible.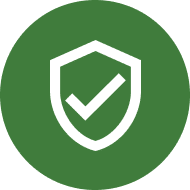 Reliable & Honest
You can trust us to do the job right the first time! We treat your property as our own. Fair upfront pricing and a pleasant junk removal experience guaranteed.
Light Demolition Services We Offer Harrisburg, PA
Veteran-owned and operated; you can trust Soldiers Hauling to execute any light demolition project with precision and efficiency.
Cabinetry Tear-Outs
Carpet Removal
Tile Removal
Non-Load Bearing Wall Removal
Stair Removal
Shower Demolition
Fence Removal
Play Set Disassembly & Removal
Office Cubicle Removal
Drywall Removal
Spa Removal
Flooring Removal
And More!
Whether you need a dilapidated structure to disappear or assistance prepping your home or business for remodeling or renovation, we can take care of the demolition and cleanup for a price you'll love. Save yourself the hassle of doing your demolition or the expense of paying a contractor by calling Soldiers Hauling today.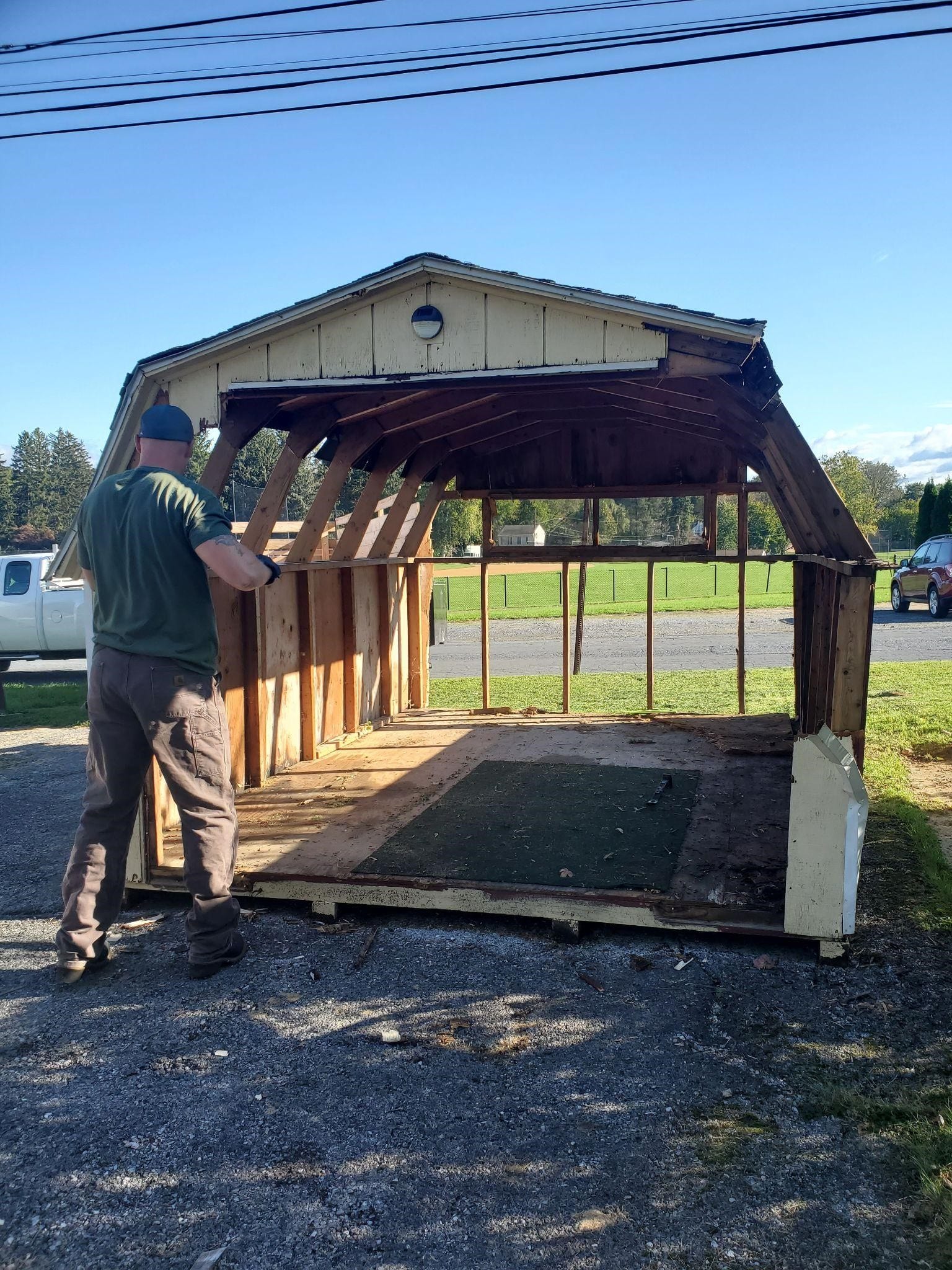 Safe And Eco-Friendly Demolition In Harrisburg, PA
Demolition is risky. Without the proper equipment and training, you risk injuring yourself, damaging your property, or worse.
Our licensed and insured team of junk removal professionals is trained in safe demolition practices. They have the equipment necessary to remove those tired, old structures safely and efficiently, salvaging any materials we can for donation and recycling.
ADVANTAGES OF HAVING A PROFESSIONAL JUNK REMOVAL COMPANY TAKE CARE OF YOUR DEMOLITION PROJECT IN Harrisburg, PA
With our 5-star rated local junk removal company taking care of your Harrisburg area demolition project: 
You save time and energy 

You don't need to get your hands dirty; just sit back and relax

There's no muscle aches or risk of injury

There's no worrying about damaging property during demolition

You don't have to deal with cleaning up the debris and hauling it away for recycling and disposal; we take care of everything

There's no need to rent tools, a dumpster, or truck to haul the debris away
Soldiers Hauling offers a cost-effective and stress-free solution. Let us help you reclaim your spaces with safe, affordable demolition today!
How Much Does Demolition Cost In Harrisburg?
The cost of demolition depends on the type of project and how much space the debris takes up in our truck. We base our demolition rates on volume and include labor and disposal costs. 
For example, removing a large wooden shed costs more than disassembling a play set. The larger the demolition project, the more labor-intensive, and the amount of debris increase the cost.
Our demolition rates are highly competitive, and our service is exceptional. We offer free virtual estimates and in-person consultations to provide you with a no-obligation quote for your Harrisburg area demolition project.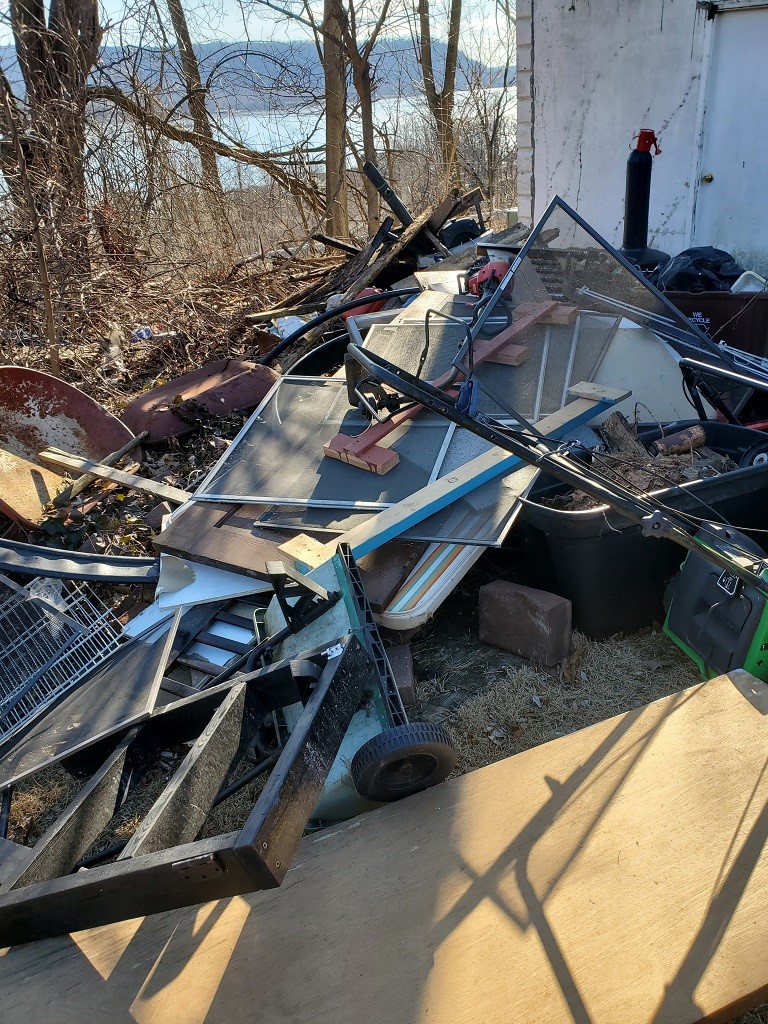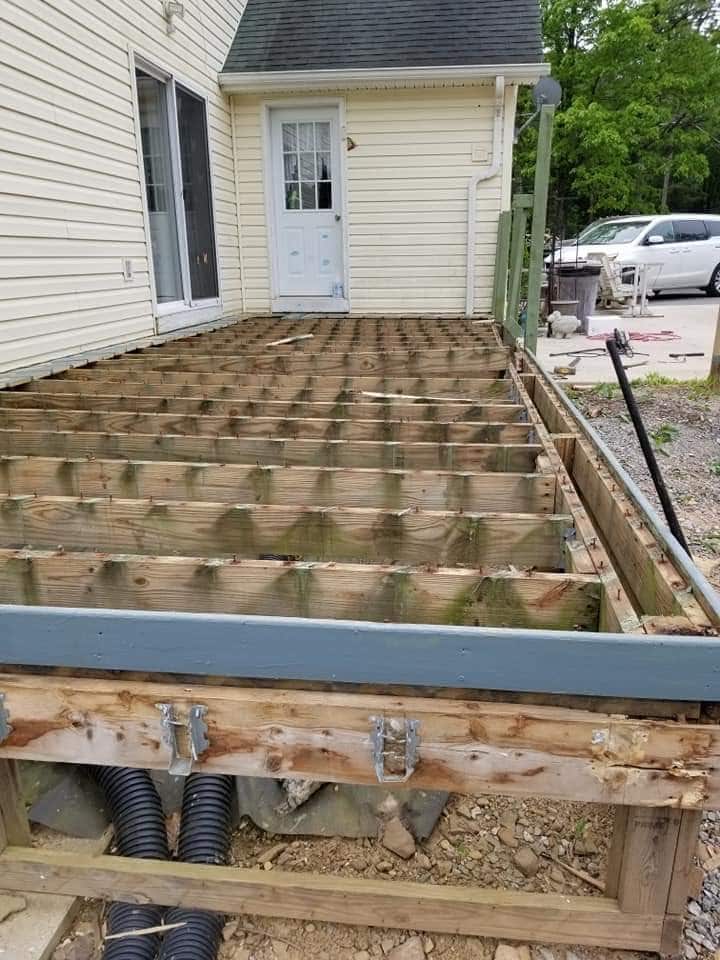 Where Does The Demolition Debris Go?
Soldier's Hauling strives to keep as much demolition debris out of Pennsylvania landfills as possible. Our demolition crew salvages any reusable building materials to give to local charities and salvage centers. All recyclable materials are taken to appropriate handling facilities, and we ethically dispose of whatever is left.
When you are looking for an eco-friendly demolition service near me, we are the local junk removal company you can trust for sustainable demolition and junk removal services in Harrisburg, Mechanicsburg, Carlisle, PA, and the surrounding communities.
Other Junk Removal Services We Offer In Harrisburg, PA
Soldier's Hauling goes above and beyond to provide stress-free junk removal services that exceed expectations for quality, customer care, and price. We are your one-stop shop for all your decluttering needs in Mechanicsburg, Harrisburg, Carlisle and surrounding areas.
Construction Debris Cleanup
Demolition Debris Cleanup
Donation Pick-up
Appliance Recycling
Furniture Recycling
E-Waste Recycling & Disposal
Mattress Removal

Office Cleanouts

Tenant Clean-outs

Moving Cleanouts

Shipping Waste Removal

Dumpster Area Cleanups
Commercial Clean-outs
Property Cleanups
Cardboard Recycling
Building Materials Recycling
Scrap Metal Recycling
Junk Car Pickup
Equipment Removal
Dumpster Rentals
And more!
You can count on us for hands-off and hassle-free junk removal services done right on time for a great price in Harrisburg, Pennsylvania, and the surrounding area. Free yourself from the junk and clutter today!
DEMOLITION JOBS WE'VE COMPLETED FOR HAPPY CUSTOMERS IN HARRISBURG AND THE SURROUNDING AREA
CONTACT US TODAY!
As Harrisburg's top-rated local junk removal company, you can rest assured that no matter what you need to live clutter-free, Soldiers Hauling LLC can make it happen. Whether you need a single appliance hauled away or a commercial property in need of a clean-out, we are here to help. Contact us, and let's get started!
GET YOUR FREE CONSULTATION!

Want to take care of the demolition yourself?
We can supply you with the dumpster and haul the debris away.
Soldier's Hauling Light Demolition FAQs
Do I need to clean out my shed before you tear it down?
Only if you want to.
We can clean out the contents, tear down your shed, tidy the area, and haul everything away for donation, recycling, and disposal for a fantastic price.
Do you remove hot tubs?
Yes. We can safely and swiftly remove your old hot tub. If we can remove it in one piece, we will. Otherwise, our junk removal experts will deconstruct your hot tub and haul it away.
Can you demo bathrooms in Harrisburg, PA?
Absolutely! Our licensed and insured junk luggers have the skills and equipment to safely remove bathroom fixtures, tile, flooring, plumbing, lighting, and non-load bearing walls. All we leave behind is a clean, empty space for whatever comes next. And we do it for a fraction of what your contractor will charge.
How much does a kitchen demolition cost?
The cost to demo a kitchen depends on the size and scope. We offer free consultations to homeowners, investors, and contractors. Talk to us about your kitchen demo today! 717-608-1283
Do I have to be there when you take care of my demolition?
We never enter a property without the owner or manager present for your peace of mind and ours. At least initially you need to be there.
Our junk removal team is fully licensed and insured for your peace of mind and ours. We communicate with you throughout the process, sharing pictures and videos of the progress. However, demolition is super satisfying to watch, so you may want to be there for the show. Talk to us to learn more about our no-contact junk removal services.
What is your service area?
We service Cumberland, Dauphin, and Perry County communities, including
Enola
Harrisburg
Lemoyne
West Fairview
Wormleysburg
New Cumberland
Newport
Camp Hill
Mechanicsburg
Carlisle
Hummelston
Hershey
New Bloomfield
Elizabethville
Paxtonia
Call today to see if we service your community. 717-608-1283