Doing spring decluttering? Moving? Have a demolition or remodeling project, and you need a dumpster for all the junk? We've got you covered!
We offer prompt, professional dumpster rental services to Harrisburg area homeowners, contractors, businesses, realtors, property managers, and tenants to help you with your cleanup, demolition, renovation, and remodeling projects. Whether you need a dumpster bin for a day, weekend, or longer, we have the right dumpster for you at a price you'll love.
Soldiers Hauling is the 5-star rated junk removal company near me that you can depend on to help free you from the clutter with reliable dumpster rentals in Harrisburg, Mechanicsburg, Carlisle, and the surrounding area.
We offer free virtual estimates and in-person consultations.
WHY CHOOSE US
Say goodbye to spending hours hauling your unwanted items for donation, recycling, and disposal. Let us do the sorting, hauling and heavy lifting for you. Our junk hauling pros go above and beyond to exceed expectations for quality, service excellence, and price. We take the time to do the job right. Soldiers Hauling LLC is the local full-service junk removal company serving Harrisburg and the surrounding area that you can trust to provide premium quality residential and commercial junk removal, light demolition, cleanouts, cleanup, and dumpster rentals.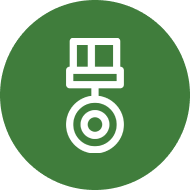 Veteran Owned & Operated
Veteran-owned and operated, you can count on us to get the job done right on time for a great price!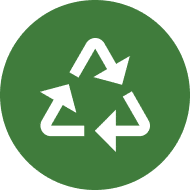 Eco Friendly
We do our best to keep your junk out of Pennsylvania landfills. We upcycle, re-home, and donate as much as possible.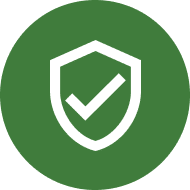 Reliable & Honest
You can trust us to do the job right the first time! We treat your property as our own. Fair upfront pricing and a pleasant junk removal experience guaranteed.
RELIABLE DUMPSTER RENTAL SERVICES IN Harrisburg, PA
When you need a dumpster for your project, we are the local dumpster rental company you can trust for fair prices and prompt, professional service. We supply the dumpster when you need it, place it in the best location without harming your Harrisburg area residential or commercial property, and promptly haul it away, ensuring the contents are handled responsibly by donating and recycling everything we can.
Our dumpsters are ideal for
Appliance Removal & Recycling
Furniture Removal & Recycling
Household Junk Removal
Home & Estate Cleanouts
Fence Removal
Concrete Removal
Carport Demolition
Kitchen Tear-Outs
Carpet Removal
Garage Cleanouts
Basement & Attic Cleanouts
Shed Cleanouts
Hot Tub Removal
Trash Removal
Tenant Cleanouts
Remodeling Projects
Flooring Removal
Soft Interior Demolition
Light Demolition
Renovation Projects
Equipment Recycling
Scrap Metal Recycling
Junk Car Removal
Construction Debris Cleanup
Demolition Debris Removal
Dumpster Area Cleanups
Spring Decluttering
And more!
You load it, and we'll haul it away!

Want someone to take care of removing the junk for you?
Let us do the heavy lifting while you sit back and relax.

SOLDIERS HAULING DUMPSTER RENTAL RATES
12 Cubic Yard Dumpster Trailer
3 Day Rental
Starting at $400
Delivered and picked up on time
Do not damage driveways or property
Swing open door for easy loading
1 ton of junk included
ADDITIONAL FEES

Tire Recycling Fee of $10/ea
Freon Fee may apply
Sorting Fee if unaccepted items are loaded into dumpster
Moving Fee for transporting a dumpster to another location (on or off the property)
Overage Fee of $100/per ton
Fuel surplus fee if outside our normal service area may be incurred Need to keep the dumpster longer? Just let us know as soon as possible, and we'll adjust your rate accordingly.
WHAT YOU CAN PUT IN OUR DUMPSTERS
Donation and recycle-first, Soldiers Hauling donates gently used items and reusable materials to Harrisburg area charities for rehoming, upcycling, and recycling everything we can.
Household Items & Waste
Furniture
Appliances*
Paper
Cardboard Boxes
Shipping Waste
Styrofoam
Moving Supplies
Building Materials
Tools

Shed debris

Deck & Patio debris
Shingles
PVC
Siding
Drywall
Insulation
*Items need to be sorted, load last
Bathroom & Kitchen Fixtures

tile

Commercial Appliances*
Water Heaters*
Old Clothing
Air Conditioners*
Lumber
Hot Tubs, Jacuzzis, Spas
Above-Ground Pools
Play Sets and Swing Sets
Concrete (with prior approval)
Brick & Stone (with approval)
Old Toys
Ornaments
Office Furnishings
Retail Furnishings
Restaurant Furnishings
Mattresses
Glass & Plastics
Windows & Doors
Bicycles
Trash
Construction Debris
Fencing
Demolition Debris

Carpet & Flooring

Garden hoses
Christmas Trees
Exercise Equipment*
Decor
Water Coolers
Odd Items
And So Much More!
Call today if you don't see what you need on this list.
WHAT YOU CANNOT PUT IN OUR DUMPSTERS
Paint (must be dried out for us to take)*
Liquids
Chemicals
Pool Chemicals
Old Tires*
E-Waste*
Televisions & Monitors*
Electronics*
Biohazardous Materials
Oil Cans Or Old Drums
Radioactive Materials
Infectious Waste
Hazardous Materials – Learn More
Highly Flammable Liquids
Bio-Medical Materials Or Waste
Toxic Materials
Explosives
Soil (without advanced approval)
Concrete (without advanced approval)
Plaster (without advanced approval)
Yard Waste
*If you leave old tires, paint and electronics beside the dumpster, we can haul them away for recycling and disposal.
Call today to learn more about what we can and cannot take.
Where Does The Junk Go?
Passionate about providing sustainable junk removal solutions to Mechanicsburg, Harrisburg, Carlisle, and surrounding areas. Soldiers Hauling has developed strong relationships with local charities, upcyclers, and recycling facilities. We do everything possible to give your unwanted stuff a second lease on life while helping our neighbors in need.
Only what we cannot reuse or recycle ends up in our Pennsylvania landfills.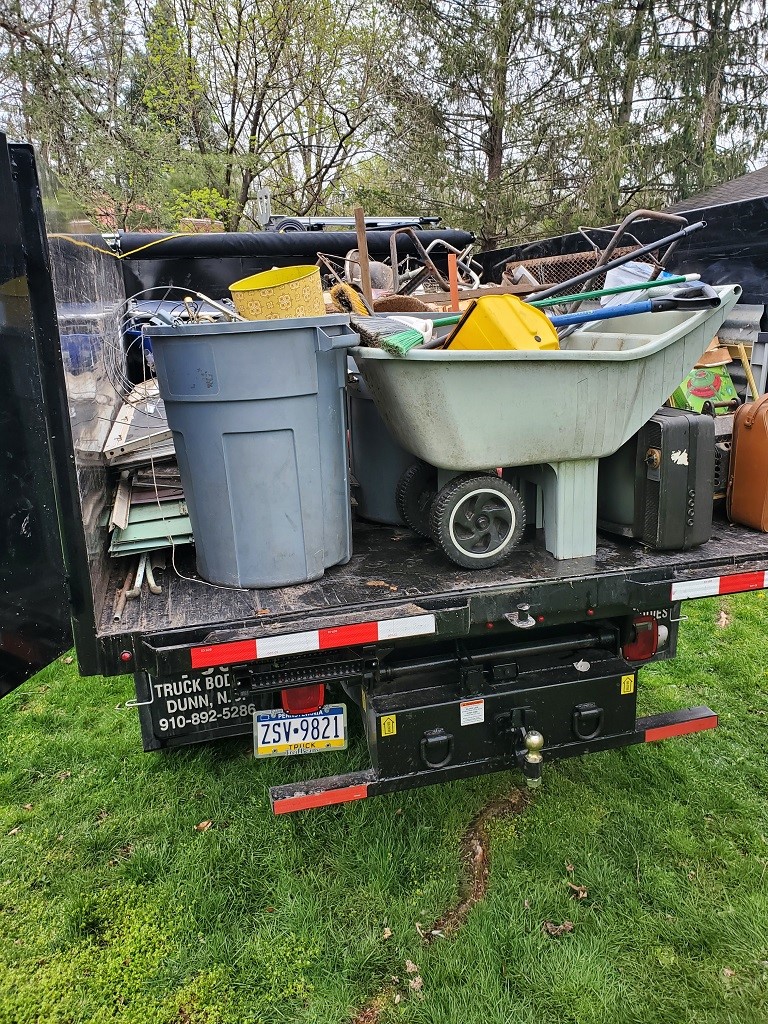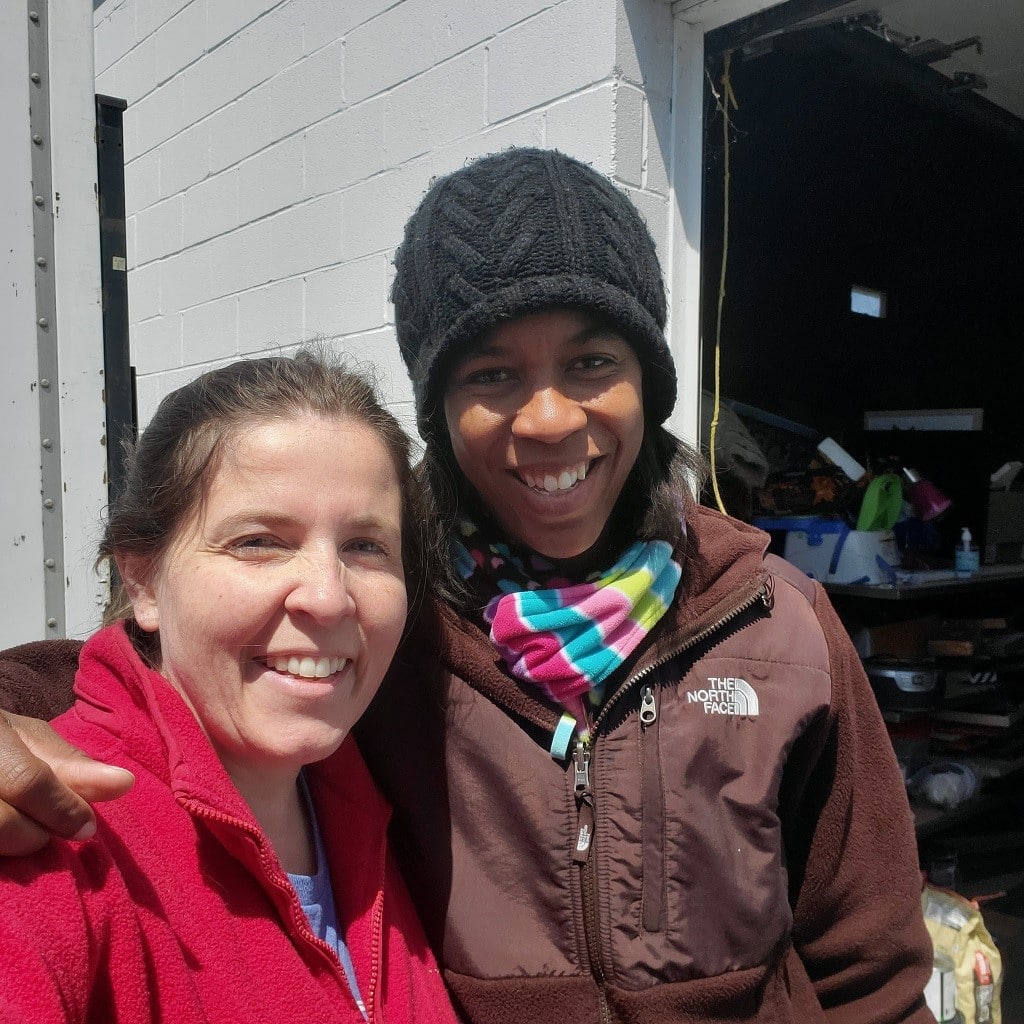 Why Have Soldiers Hauling Provide You With A Dumpster In Harrisburg, PA
Timely delivery and pickup
We take care of the sorting, donating, recycling, and disposal
Veteran-owned and operated local junk removal company
Licensed and insured
Upfront quotes with no surprises or hidden fees
Friendly, professional service
Honest Prices
Excellent Communication
Reliable
CONTACT US TODAY!
As Harrisburg's top-rated local junk removal company, you can rest assured that no matter what you need to live clutter-free, Soldiers Hauling LLC can make it happen. Whether you need a single appliance hauled away or a commercial property in need of a clean-out, we are here to help. Contact us, and let's get started!
GET YOUR FREE CONSULTATION!
CONTACT US TODAY!
No matter what you need to live clutter-free in Harrisburg, Carlisle, Mechanicsburg, and the surrounding area, Soldiers Hauling LLC can make it happen. Whether you need a single appliance hauled away, a dumpster bin, or a commercial property needing a clean-out, we are here to help.
Contact us today, and let's get started!
Pennsylvania Communities We Serve
Soldiers Hauling proudly offers full-service junk removal and dumpster rentals at affordable rates to Mechanicsburg, Harrisburg, and Carlisle area communities, including
Boiling Springs
Bowmansdale
Camp Hill
Carlisle
Colonial Park
Dauphin
Dillsburg
Duncannon
Enola
Frogtown
Goldsboro
Good Hope
Hampden Township
Harrisburg
Hershey
Hogestown
Hummelston
Lemoyne
Linglestown
Lower Allen
Marysville
Mechanicsburg
Middlesex
Middletown
Mount Allen
New Bloomfield
New Cumberland
New Kingstown
Newberrytown
Newport
Newville
Oberlin
Paxtang
Penbrook
Perdix
Reesers Summit
Rutherford
Shepherdstown
Shermans Dale
Shiremanstown
Steelton
Summerdale
Upper Allen
Wellsville
Wertzville
West Enola
West Fairview
Williams Grove
Wormleysburg
Yocumtown
Call today to see if we make clearing the clutter stress-free in your community.